Location for the wedding celebration

and other occasions in Seeheim-Jugenheim
Spend an unforgettable day in a stylish ambience
Sometimes it has to be something special - the Hotel Restaurant Brandhof offers an incomparable ambience for your festivities. The idyllic location in the middle of the forest, the extensive outdoor area and spacious rooms form the ideal setting for your party. Equipped with a lot of experience in the organization, design and implementation of events, we plan a party according to your wishes.
Menu for dishes & beverages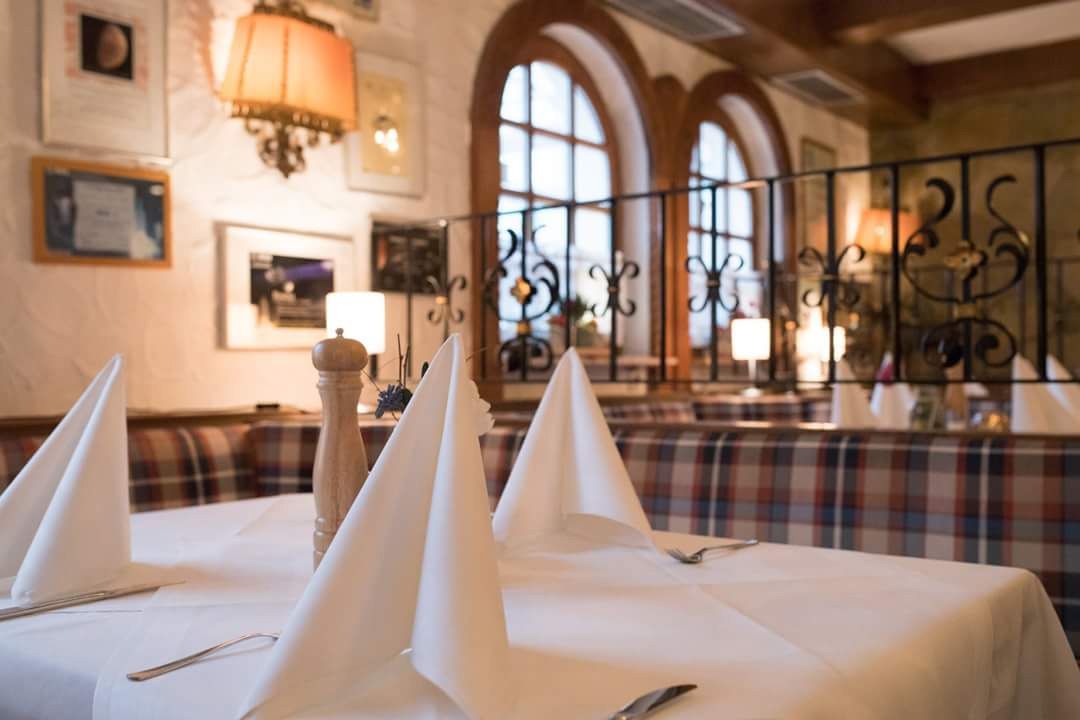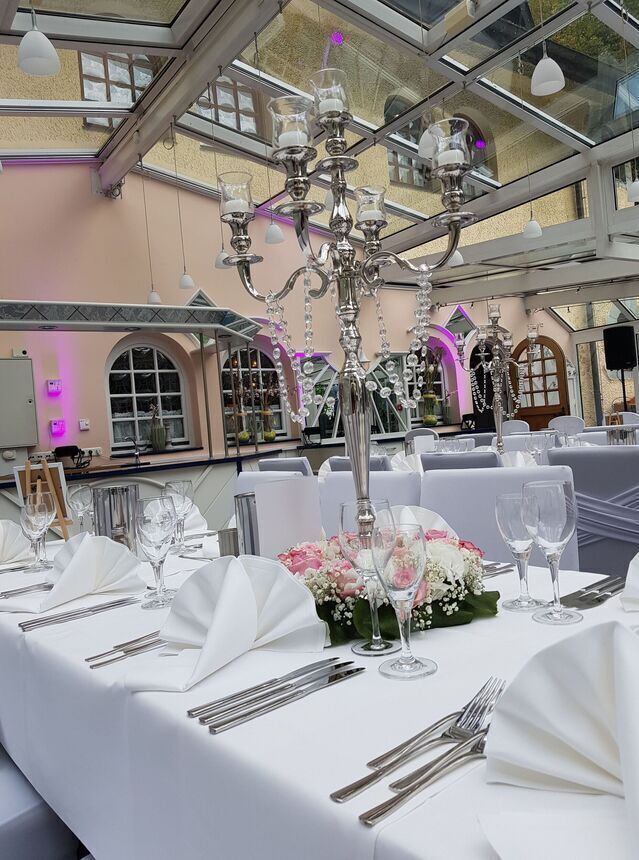 The perfect location
for private and professional events
Celebrate the following festivals with us:
Weddings
Are you planning the most beautiful day of your life and looking for the right location? Then you are in good hands in our house. We have the space, the ambience and the know-how to organize your dream celebration.
Family celebrations
Are you celebrating your child's confirmation or communion soon? Do you have a milestone birthday ahead of you? Or are you looking forward to a wedding anniversary? In our hotel restaurant, the day will be a complete success.
Corporate parties
Whether it's a summer party, Christmas party or company anniversary - we have the right premises for company events.
We don't know any organizational problems, no matter how big the company is or whether you prefer a menu or a buffet. You and your guests will enjoy the day to the fullest.
Due to the location in the midst of a wonderful landscape, the festival is also a day of relaxation. If you celebrate in our winter garden, it is only three steps to the lush meadow in front of the house. Here children can play and let off steam while you celebrate in a relaxed atmosphere.
Menu? Buffet? Everything is possible!
The big day cannot be without delicious food that is precisely tailored to the personal preferences of the festive guests. Since tastes are very special - one likes meat, another fish, the next is vegetarian - we create a menu or buffet according to your wishes. How about a seasonal, regional, Mediterranean or gourmet menu, for example? We adapt to your ideas, because nothing is nicer than wishing a satisfied guest a good night at the end of the day. We are only satisfied if you are satisfied with our services.
So that you can get an impression of the culinary possibilities and costs in advance, we have prepared menu and buffet suggestions for celebrations and festivals. If you have any questions or individual requests, please contact us. Of course, we take food allergies or food intolerances into consideration.
We would be happy to create an offer tailored to your frame.
Book your location now!